Specializing in BJDs:

Costuming & Wigs

OOAK & LE outfits in a fun and funky contemporary style

Colorful!    Quirky!    Fun!

Made from many prints and layers.  

Many outfits feature hand-dyed/over-dyed fabrics



The Dollpage Marketplace is now closed.

Click on links below to be directed to my ebay listings.

Direct inquiries also welcome.  Use email link.

FREE US shipping on all direct sales

ALL FWIGS & OUTFITS CURENTLY 30%OFF

Sometime this winter I will be migrating my listings to a new Etsy shop.   I will post here when that is ready.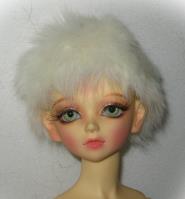 FWIGS!:  Natural short-haired fur, Faux fur

A few of the available colors.

Note:   I am no longer making wigs, so stock is limited to what I have on hand.

all designs and images copyright Michele Hardy 2008-2016





OUTFITS

A few of my current styles are shown below

DOLLS FOR SALE

  My models are now for sale:

Elfdoll "Tasha" (debut edition)